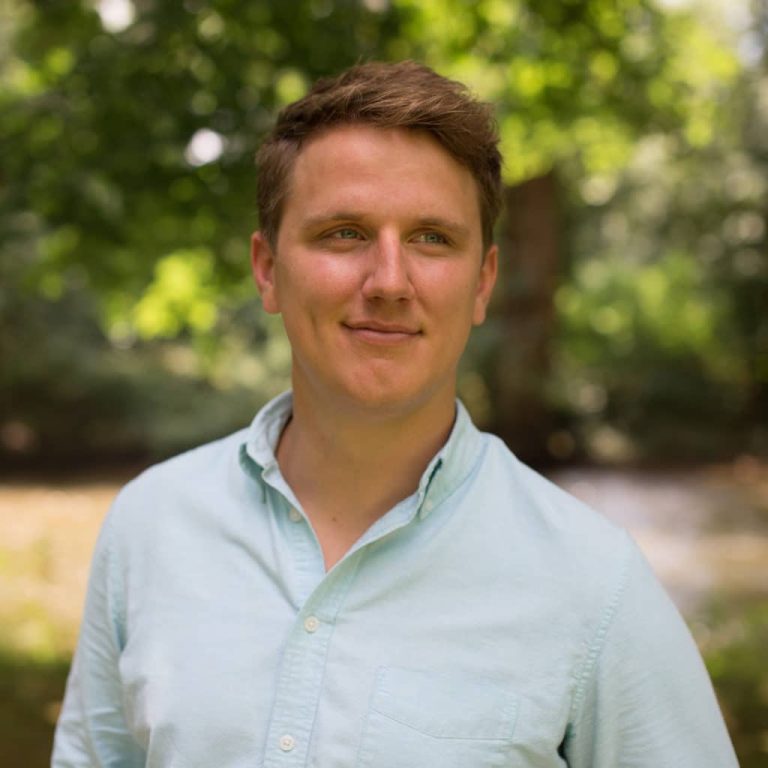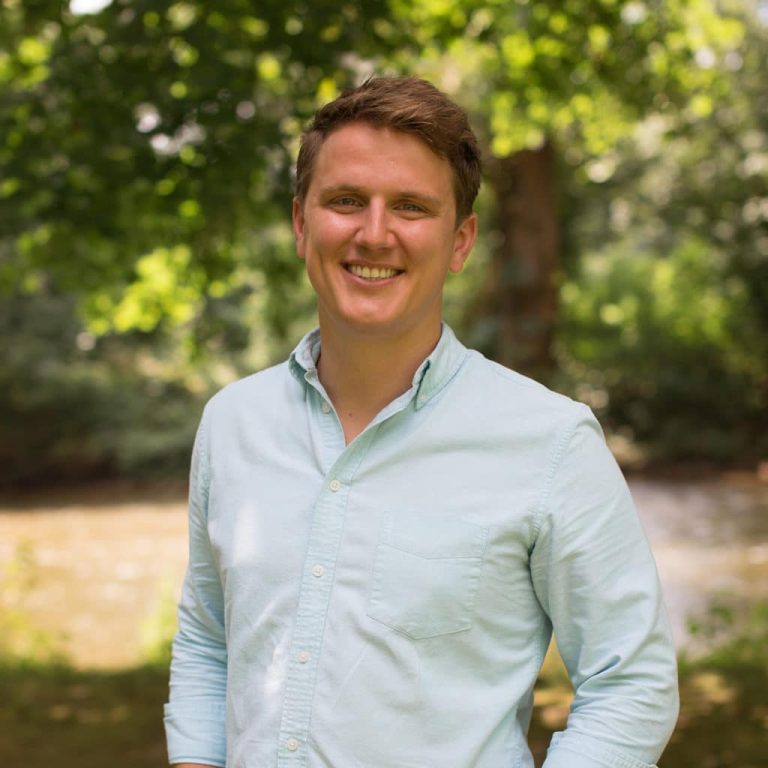 Jeffrey is a master at crafting stories, and that is exactly what he does as COCOON's Director of Video Production. He spends his time capturing footage of our projects, and our team, and editing it all into one cohesive story. When he isn't strategizing and filming he loves to spend time with his wife being goofy and enjoying films, food, and books.
How did you arrive at COCOON, what path brought you here?
For 6 years I had been working at Painting with a Twist while juggling several freelance positions in animation and videography. Consistency was a foreign concept to me.
When I proposed to Samantha, it really hit me hard: this inescapable truth that I'm an adult now and that I have a responsibility not just for myself, but for my wife. I wanted to have that consistency – in my day to day schedule so that I could see Samantha more, and financially so that I could provide for both of us if necessary. So I started looking for a 9-5.
I started searching on indeed.com and when I came across the job description, it seemed tailor-made for my skillset to the point where it almost seemed too good to be true. I'm used to being a one-man band, and that is what WCDB needed. It felt like it was meant to be.
Who have you worked with in the past? And what have you done for them?
Plus 3K Studios (current telework job) – writer, director, animator
Big Red Button Entertainment – animated on Sonic BOOM (videogame)
Cloudscape Studios – animated commercials
Wedding Videography + Photography
Stickman Brews – shot, animated + edited a commercial and three social media ads
Jefferson Health – shot + edited video celebrating the company's culture, mission, and vision
Musicians – created music videos
St. Joseph's University – shot, directed + edited the documentary, "APEX: The Appalachian Experience"
How long have you been doing what you do?
8 Years
What are you known for professionally, what do you have a knack for?
A good eye for design, aesthetics and composition as well as a knack for storytelling in different mediums. Lots of times at first glance, a story may not immediately present itself given the content of what is being filmed. I pride myself on my ability to dig beneath the surface to find the story where one may not seem to exist.
What's the one problem you are best at solving for your clients? What do your ideal clients say about you?
I'd like to think that I put people at ease who aren't comfortable on camera. Making movies is what you do for fun with your friends when you're a kid (at least that's what me and my friends did for fun). When you're an adult, it should be the same thing! The only difference being that my storytelling skills and the production value have improved dramatically. All this to say that making videos should be fun! So I just try to let my own enthusiasm, passion and joy for filmmaking be as infectious as possible.
What are you most passionate about professionally? What most excites you about your work & the contribution you can make?
Life is a tapestry of stories constantly intersecting and weaving through one another. Many people tend to think that the value of stories mostly resides in their ability to entertain. But I believe they are essential to our very existence. As long as there have been humans, there have been storytellers. Whether it's around a campfire or in a dark cinema, stories nourish our sense of wonder and curiosity while subliminally teaching us how to live our best lives. They're a mosaic of words, imagery and music that come together to be more than the sum of their parts and find ways to explain the inexplicable; they find a way to make sense of those ineffable but universal components that form the human experience.
To play even a small role in that world is an honor and privilege…and a lot of fun.
What are you passionate about personally? What do you really enjoy? What can't you stop talking about?
I'm really passionate about those things in life that bring me the most joy: family, film, tv, books, art, nature, food, wine, beer, and of course my wife – Samantha. If I'm talking, it's usually about the most recent film or TV series I've seen that I found inspiring.
Where can we find you when you're not working? What's your favorite way to spend a weekend or a Sunday afternoon?
9 times out of 10, you'll find me at home with my wife, enjoying a home cooked meal, being goofy, having a random dance party, or snuggling up to watch a favorite tv series or film. We also love game nights with friends and walking around downtown Phoenixville or Valley Forge National Park – exploring everything this small town has to offer. Most Sundays we spend time with either of our families.
Where did you grow up and why aren't you there now?
I grew up in Exton, PA with my parents and two brothers – I'm not there because I'm a big boy now.
In the end, how do you want to be remembered?
I really want to be remembered for some great story– a mini-series, a book, a film. Something I have helped create. Short of that, I'd like to be remembered for my kind heart and my sense of fun, fairness, and humor.
Any volunteer activities you're crazy about?
The Appalachian Experience (APEX) is a service trip I have taken every spring since I was a freshman at St. Joseph's University. We join in community service activities with the people of the Appalachian region. We may be working in a soup kitchen, helping with an after-school program, or putting in a ramp for a person with a physical disability, but at the end of the day it's mostly focused on the sharing of cultures. The program is about breaking down stereotypes, being in solidarity with people from another region and culture, and focusing on the things that bind us as people with inherent human dignity.
Any awards or medals, or even medallions? Personal okay, too.
I got perfect attendance in the 8th grade.
Best Director (Documentary) – FirstGlance Film Festival
What would be impossible for you to give up?
Samantha, cheese, movies.
What is your favorite Movie?
The Fellowship of the Ring
What is your favorite TV Show or Series?
Breaking Bad // Parks & Rec
What is a personal favorite quote?
"That's the real trouble with the world. Too many people grow up." – Walt Disney
What is your favorite restaurant?
Lorenzo's – because it has my favorite pizza and it's also where Samantha and I enjoyed a late-night slice (two for me) the first night we met.
What is your favorite vacation spot?
Sea Isle City – I enjoy the time with my family.
What is a highlight or memorable story about working with COCOON?
We were on our way back from a meeting in a carload full of my new coworkers, just two weeks after starting at COCOON. Stephanie Carbaugh said to the whole car that it felt like I had always been a part of the team, to which everyone else heartily voiced their agreement. It made me feel so welcomed and at home.