Renovations are not cheap. You want to get what you pay for.  Even before demo begins, you research potential contractors, sifting through websites, reading reviews, and asking friends for referrals.  Once you've narrowed your options down, you interview potential home renovation contractors for the job.
By the time this is done, you've already spent several hours on a home remodel that hasn't even started. At this point, you probably want to just get the ball rolling, but be careful. Watch out for these contractor red flags; they could be warning signs that you're considering the wrong person for the job.  Just as important, if not more so, look for these positive qualities when hiring for your next home remodeling project.

Look For: Positive References
Of course, this is a no-brainer. However, to get a full picture of the contractor's work, it's best to get references from multiple sources and cross-reference them. Google, Yelp!, Angie's List, HomeAdvisor, and Houzz are just a few sources from which you can glean reviews.  Of course, a personal reference from a friend or family member always tops these lists, but that's not always available. When they're not, the internet is your friend. If you're looking at a particular company, feel free to ask directly for references. Contact COCOON for our references. We are happy to share them!
Watch Out For: Complaints
Again, all of the aforementioned websites are a good place to start, if personal references are not available. The Better Business Bureau website is also a go-to for unhappy customers.  Read the complaints carefully, not just the rating. Some complaints can be taken with a grain of salt, others are obvious red flags. For example, one 1-star rating for not receiving a call back among 50, 5-star ratings is most likely not a warning sign. On the other hand, a complaint about incomplete work is one of the major contractor red flags.
Look For: A Payment Schedule
With any large purchase, such as a car, you generally do not pay for 100 percent of the cost up front. You make payments. Home remodel projects are no different. Contractors often offer payment schedules as work is completed, allowing you to pay as you go. There are several stages to each project. First, your contractor should request a reasonable down payment to start the project and then additional payments upon the completion of each stage.  A payment schedule is fair to the contractor and you. It ensures that you are happy with the progress of the project and enables the contractor to pay for materials and labor along the way.
Watch Out For: A Large Down Payment
This is another one of the major contractor red flags. Think about it. You don't even pay for a meal until you're finished. You don't pay for repairs until they're complete. You want to be sure that you are satisfied with the food or the repair work. While most contractors require a down payment to begin work on a project, a contractor should not require too large of one.  Anything more than 50 percent is clearly a warning sign. If a contractor asks for a large down payment, it's as if he is telling you that his time is more valuable than your money. It's a bad way to begin a working relationship.
Look For: Availability
You should work with someone who wants to work with you! Look for contractors who offer multiple ways to get in touch: text, email, office phone, and mobile phone. This is a good sign! They want to be sure that you can reach them and reach them in a way that is easiest for you.  That's not to say that you should always expect them to pick up on the first ring or text back in seconds—job sites can be loud and hands can be busy—but fast replies often come from responsible, responsive contractors.
Watch Out For: Someone Who Is Hard to Reach
Playing hard to get might work in romantic relationships, but there's no need to waste your precious time with a contractor who does this.  If a general contractor wants your business, he answers the phone, responds to questions and concerns, proposes solutions and does so with a smile. 
If he is hard to reach before he has even earned your business, it could be a sign that he doesn't need or want your business.  For whatever reason, he's just not that into you, or more clearly, your project.  Don't chase. There are plenty of fish in the sea, and there are plenty of well-qualified, reasonably priced contractors who would be happy to do business with you.
Look For: A Calm, Can-Do Attitude
A good attitude is key for a few reasons. First, you put a lot of money into it your renovation, and you want it to be done right. Renovations can be stressful for homeowners. You're going to have questions. A good contractor is ready to answer any questions you have at any point during a renovation.
The second reason? Surprises. Home remodels often have at least one surprise. A contractor never really knows what's behind the walls until work starts, but he should know how to handle any surprises. If he's calm about a surprise, it shows he knows how to deal with it and has the resources to create a solution. (Watch how COCOON handled a mystery leak in this West Chester master bath renovation.)
Finally, your contractor's attitude is especially important if you are home during any of the work. It's much easier to share your home with someone who is easy to be around. Better still, if he whistles while he works.
Watch Out For: No Sense of Humor
Why does this matter?  Granted, you don't need the Kevin Hart of contractors, but this is someone who will be in your house for several days, if not weeks. If you are home during some of their work, it helps to be around someone who can crack a smile.
Look For: Proper Licenses
Hiring someone without a license is like waiving your right to an attorney in court. Not a good idea. To ensure the best possible job is done, you want to work with someone who is licensed in what they do. While many states require a state license for plumbers, electricians, or even general contractors, Pennsylvania does not. Instead, each municipality has its own requirements. Whether you're in Media or King of Prussia, Glen Mills or Berwyn or Exton, you should check with your city about its requirements for your specific contractor. (Cities also have specific building codes contractors need to follow. For more on electrical code check out, Electrical Plans for a Home Remodel.)
Watch Out For: No License
Once you know what your city requires, ask your contractor up front for his license number. If he can't provide one, look elsewhere. Better safe than sorry.
Look For: Insurance
Things can go wrong even on the best of jobs. That's why every home improvement company should have insurance. Home remodeling is a physically demanding job, so your contractor should protect himself and his coworkers with liability and workers compensation insurance that can cover them should anything go wrong. Unexpected live wires or rotting wood can create dangers for workers where they may not have anticipated them.
Watch Out For: No Insurance
Ask you contractor for a copy of their proof of insurance. If your contractor does not have insurance, it puts you at risk of paying more if any accidents or unforeseen damages occur.  Your home insurance should not have to cover that. Your contractor's insurance should. If he doesn't have it, steer clear and keep looking for a better contractor.
Look For: Proactive Customer Service
What's better than a contractor who answers questions and responds to concerns? A contractor who anticipates your questions and has a plan in place to ensure your satisfaction. A contractor who gets to know you. Proactive customer service takes many shapes. Here are a few ways a contractor can provide a pleasant, comprehensive, customer service experience: 
A phone conversation about your project, including a brief chat about design, timeline, and budget.
A comprehensive website that offers additional answers to FAQ's, references, and a portfolio of work.
An in-home visit, not just to get to know the project space and specs, but to get to know you.
A plan to review your project after its completion.
Watch Out For: Reactive Service
Of course, answering questions and responding to concerns is always a good thing, but a great contractor, however, should do more than just react to what you say.  Home remodeling is not a one-way street. A contractor should ask you questions as well. It's the only way to ensure that a project meets your expectations.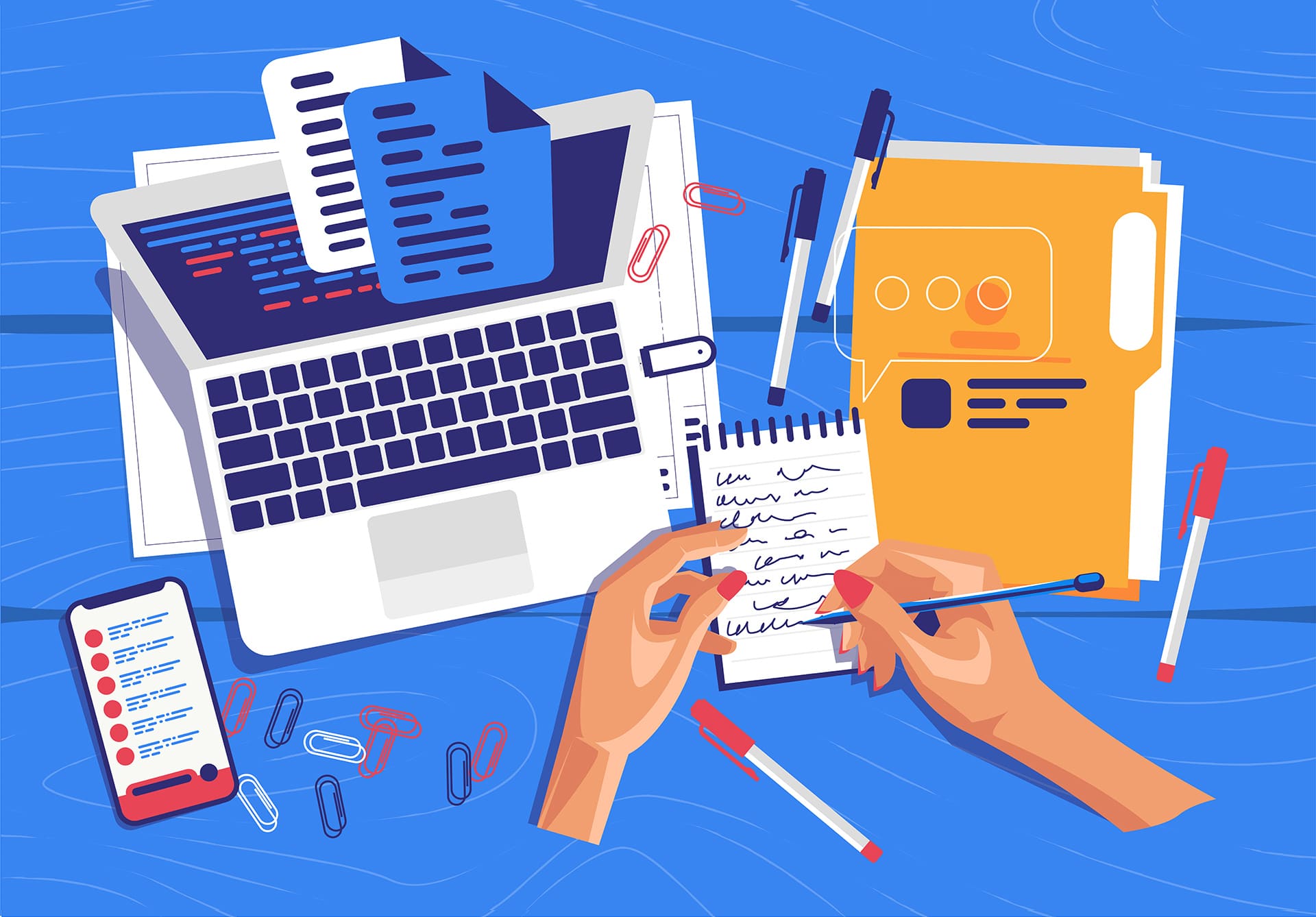 Get It in Writing
As any good attorney will tell you, get it in writing. A good contractor will provide an agreement with a description of services, a schedule of services, an estimated cost of services and materials, and a schedule of payments. 
In Chester County, COCOON wants to be the design build team that offers everything you look for in a home remodeling company. Our Design First process (link here) guides you through every step of your project from consultation, including a 3D model of your design, to post-completion review. Our architectural design and interior design experts can work with you to create your dream home. Contact COCOON today for your next renovation project!