Living in Pennsylvania, you know you are surrounded by American history. You may have even grown up in a historic home or near a historic site. But how much do you know about local history? European explorers came to Pennsylvania in the 1500s, and by the 1600s Europeans had begun to settle here. Pennsylvania history—since the land was named Pennsylvania anyway— spans nearly 400 hundred years. That's a lot to cover.
But this post covers the basics, giving you the bird's eye view of Pennsylvania history and how that history may affect the very place you may be reading this post—your home. That being said, Pennsylvania is 46,055 square miles. So let's narrow the scope of this bird's eye view down to 1,430 square miles: Chester, Montgomery, and Delaware counties.
Chester, Montgomery, and Delaware Counties123
Chester County history begins in 1682. It was among the first three counties William Penn formed, along with Bucks and Philadelphia counties. In addition to the native Lenni Lenape, Dutch, Swedish, and later English people emigrated here.
FUN FACT: Chester County was named after Chester, England.
Pennsylvania provided the perfect farmland for many immigrants who settled here. Until the second half of the 20th century, southeastern Pennsylvania, like much of America, was primarily rural. In more agrarian times, Chester county was also a major milling center, supplying corn, wheat, barley oats, rye, buckwheat and flax to surrounding counties, including the greater Philadelphia area. As populations grew in the 18th century, so did the need for government. In 1784, Montgomery County was carved out of Chester County, and in 1789 Delaware county was formed in the same manner.
Rich in natural resources including lumber and iron ore, southeastern Pennsylvania was fertile for developing industries and jobs. Iron production began in 1790. Lumber was used to create coal for iron production. Iron, and later steel, would become a major driver of Pennsylvania's economy for the next 200 years. In Delaware County, shipbuilding created an abundance of jobs after the Civil War. Shipbuilding companies contributed to the country's defense in both WWI and WWII.
Transportation also helped bolster these three counties' economies and evolved swiftly, starting with the first paved road in 1798. This feat of civil engineering stretched approximately 60 miles. It followed the landscape of the oft-travelled Great Valley and connected Montgomery, Chester and Lancaster Counties.
New towns, including Downingtown, sprouted up in response to the travelers. In Delaware County roads along the Delaware River encouraged the development of towns like Media and Swarthmore. The development of roads would continue to help counties connect and create stronger economies.
FUN FACT: Media is Latin for middle. The borough was given the name by a descendant of an early Delaware county resident when the county seat moved to its new location in the mid-1800s. Residents wanted a more central location for the county seat, hence the name, Media.
Throughout the mid-19th century, railroad construction boomed, connecting counties to one another and to Philadelphia. Probably the best-known rail line is, of course, the Main Line, which connected Philadelphia with both Baltimore and Lancaster. As with roads, the location of railroad stations triggered population growth well into the 20th century.
Why Did People Come Here?
Southwest suburban Philadelphia experienced immigration waves similar to those of the rest of the country. Early settlers, such as Quakers, often sought religious freedom. In the 19th century and early 20th century, many Irish and Italians fled the poverty of their native countries.
After WWI, many African-Americans moved north in what is known as the Great Migration. In the latter half of the 20th century, many immigrants from Latin America headed to the Philadelphia suburbs as well. While all newcomers have their own specific reasons for migrating, the overarching reason is the desire for a better life.
Often the way to a better life is a good job. From farming in the 1700s to steel production in the 1800s and 1900s, and now biotech and pharmaceuticals, these communities have evolved to continuously offer opportunity.
Getting to a good job also became much easier in the 20th century, thanks to the car and the proliferation of roads and highways. In the 1950s key exits off the Pennsylvania turnpike were built at Downingtown and Malvern in Chester county, and Valley Forge and King of Prussia in Montgomery County. In 1967 Highway 202 was widened to four lanes between King of Prussia and West Chester. Developers bought farmland in these areas to create industrial parks. Between 1970 and 1995, 50,000 acres of land were developed in Chester County.4
While jobs always draw people, so does a desirable way of life. Most recently, each of these three counties touts unique downtowns, walkability, independent shops and restaurants as major reasons to live and work there.5
What Were Houses Like?
Homes in these counties tend to reflect all the periods of architecture in America. Sometimes, like the Caleb Pusey House, they even predate the existence of the U.S. Colonial and Victorian homes, in particular, stand as historical markers in these counties. (For more on American home styles, check out this blog.)
Early Pennsylvania farmhouses tend to be Colonial, Georgian Colonial, in particular. Stone, often procured from fields which were cleared for farming6, and wood, ever in abundance in Colonial Pennsylvania were common materials for early homes, as well as brick.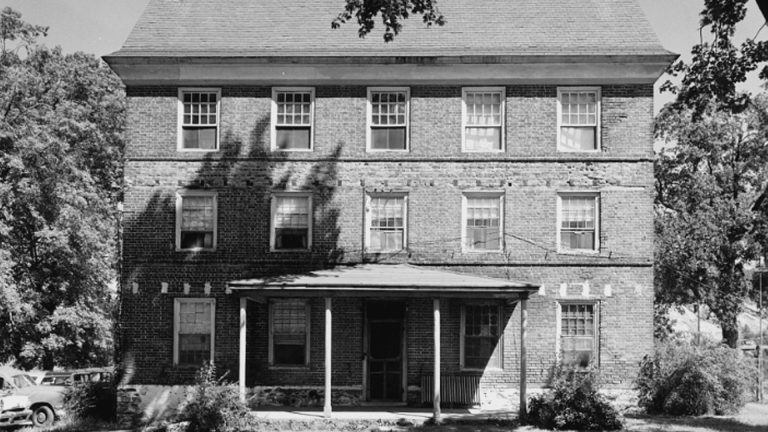 This is the William Miller tenant house, built in the early 19th century. A brick home, it displays classic Cape Cod style. The William Miller House in Avondale was built in 1730 with a third story addition in 1771. Even in Colonial times, people couldn't resist a home remodel. (While this addition was most certainly a DIY project, yours doesn't have to be. Contact COCOON to find out how we can update your historic home.)
FUN FACT: Avondale was named after a resident's farm, Avondale Farms.
As towns grew and the industrial age spawned greater wealth and efficiency, the building architecture of Philadelphia area homes grew with it. Lumber was more easily transported and readily available, and those who began to amass wealth also began to show it off.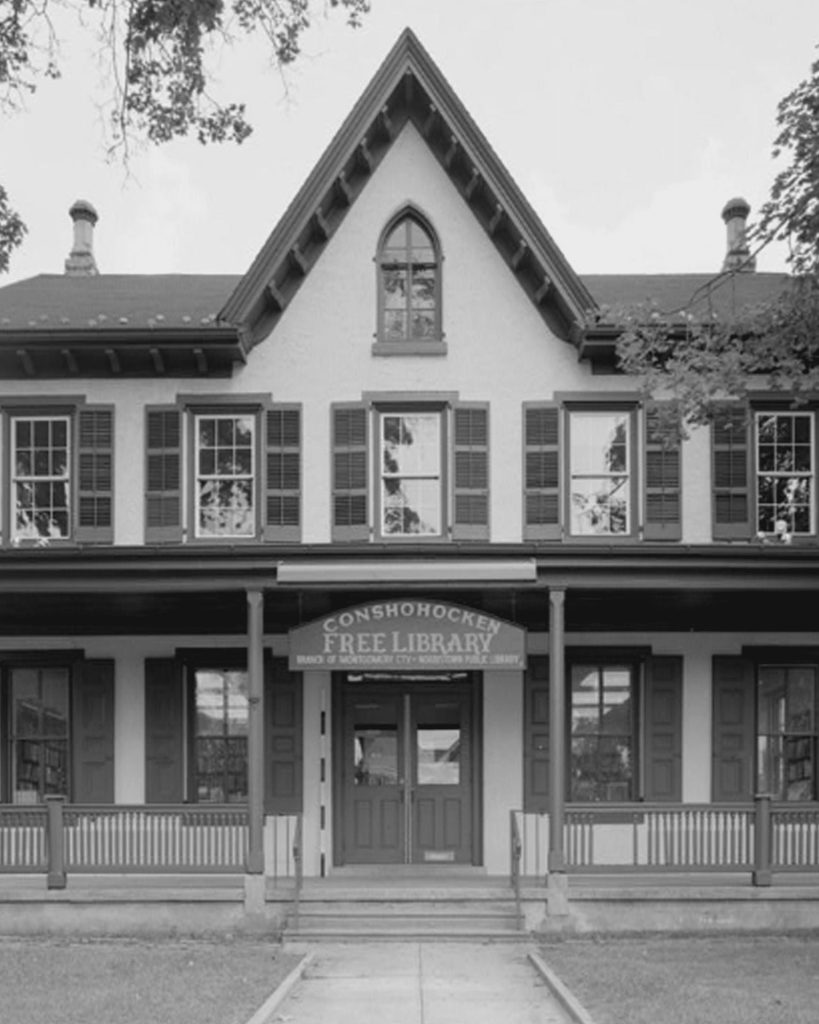 The Lewis Lukens House, now known as Conshohoken Free Library, was constructed in 1857. The exterior of this Gothic Revival home is stuccoed brick.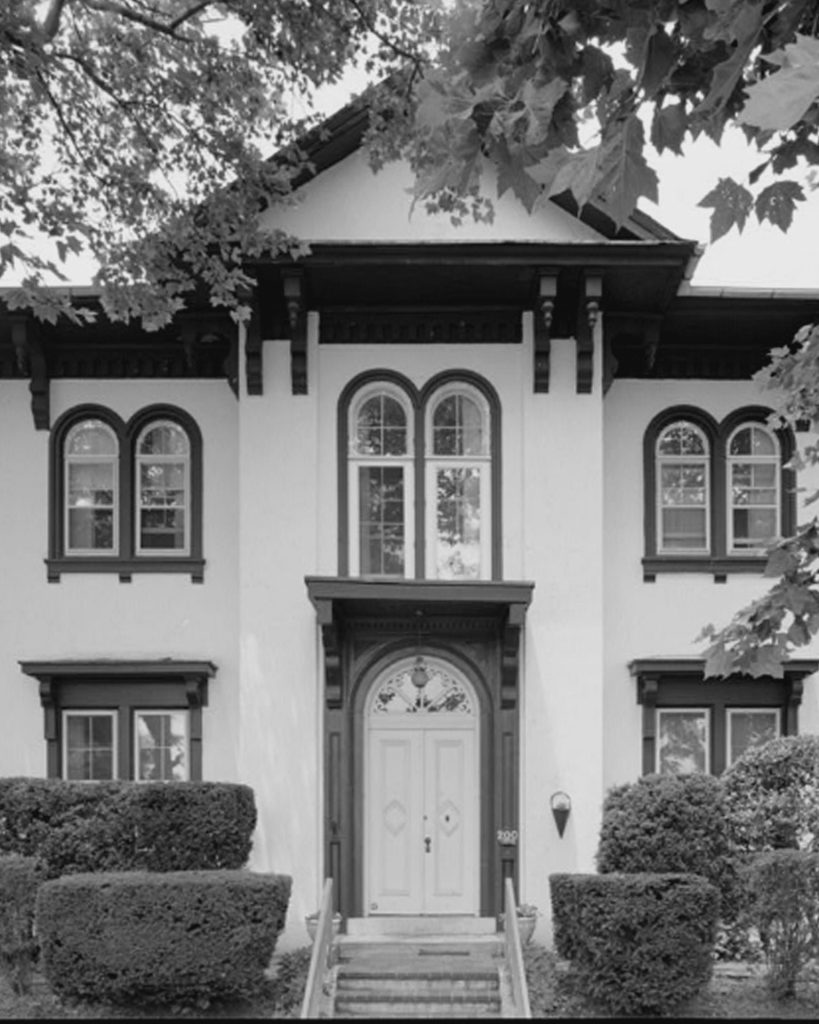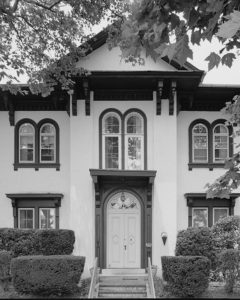 The Trewendt House, now known as the Collins House, is an Italianate-style Victorian home built in 1857. Like the Lukens House, this home is a reminder of 19th century affluence on Fayette Street in Conshohoken.
FUN FACT: Conshohocken is a variation of the name given to this part of land by the Lenni Lape Native Americans, according to the borough's website. It means beautiful or peaceful valley.
One of many homes built on the Elkins Estate in Montgomery County, the Chelten House exemplifies Tudor revival architecture.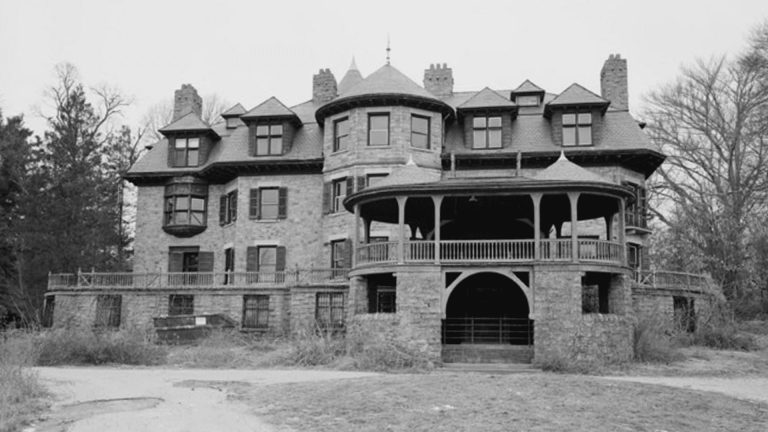 Dundale in suburban Villanova, along the Main Line, was built in 1890 and showcases a variety of Victorian-style details.
How Can I Find My Home's History?
If you have spoken to your realtor, neighbors or home's previous owner and come up dry, don't worry. There are plenty of other resources.
National Register of Historic Places
Since 1966 the National Register of Historic Places has been a resource for both academic and amateur historians. Pennsylvania homes already in the register can be found in the National Archives catalog.
Additional information can also be found at the Library of Congress Historic Buildings Survey. Since 1933 the National Park Service, the Library of Congress, and the private sector have grouped archived information on historic landmarks, including homes. Often you can find pictures, a history of home ownership, a summary of historical significance, and even information on exterior and interior architecture.
Recorder of Deeds
If your home is not listed in the National Register, your county's recorder of deeds may have the information you seek. The recorder of deeds houses a treasure trove of historical data. Primarily, they maintain public records and documents, including property records. These records will tell you who owned your home and for how long.
In Chester County, property deeds date back to 1688. Deeds prior to 1900 are located in the Chester County Archives Office, which is operated in cooperation with the Chester County Historical Society. After 1900, you can search online to find the to find the book in which a deed is located.
For property deeds, Montgomery County history dates back to 1784 and can be searched through the county's Public Access System. Users have to create an account to sign in.
In Delaware County, records from 1982 to present are available through an online system. For Delaware County residents, copies of documents from 1799 to present are also available at the Recorder of Deeds Office in Media.
Historical Societies
If you can't find what you're looking for in public records, you may have to engage the assistance of some local experts. All three of these counties have historical societies dedicated to preserving heritage, including the architectural history of homes. They may be able to help out with the information you can't always find in records.
Volunteers may be able to tell you the history of a neighborhood or similar homes. They may also be able to help out with seemingly benign details like the spelling of a last name. Family names were often altered over the years; those spelling changes can impact your search. They may also give you county-specific advice on how to best trace your home's history—if you have not already received that information from county offices.
If Walls Could Talk…
…Oh the stories they would tell. But alas, they can't. Instead, you have to rely on preserved documents, books, and your memories of history class. Fortunately, these communities revere their heritage and make every effort to share local histories. This makes learning about your community much easier for you.
If you care about history and the history of your home, contact COCOON to find out how we can honor your home's past and get it ready for the future. We love our community as much as you do.