You've talked to your parents; they're ready to downsize and make their life a little easier. You've talked to your siblings and children. You've decided that your parents or in-laws are going to move in with you, and everyone is on board with the idea.  Now, you want to make some major changes to your home.  You're going to remodel your home to incorporate an in-law suite.  
Before you start calling contractors, take a look at some key considerations below. From your family's personal design preferences to zoning laws and architecture, this post is your guide to planning an in-law suite.
Family Matters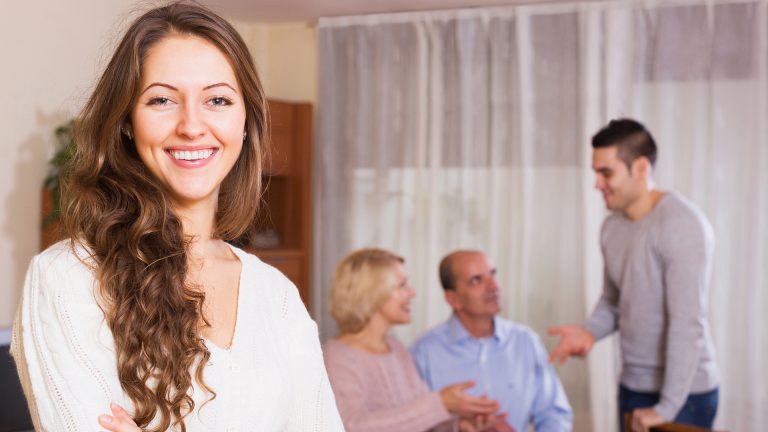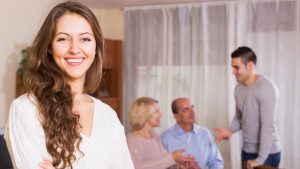 Start planning an in-law suite with your parents first. Home remodeling is never an independent decision. It always requires input from your spouse, and sometimes even your children.  In-law suites can get particularly tricky because it's not just you and your spouse making the decisions, but your parents must also weigh in.
There are both personal preferences and financial interests at stake for several people, so you may also consider the perspectives of your siblings and children, and even your financial advisor and family-planning attorney.  A thorough discussion is necessary, preferably over some tasty takeout so everyone can ease into the conversation. Creating consensus with parents is always easier on a full stomach. While you're at the dinner table, you can consider these questions: 
What would your ideal in-law suite look like?
How much privacy would you each like?
What specific rooms and amenities would you like to have within the in-law suite?
How many bedrooms would you like the suite to have?
Would it be wise to plan for single-floor living so you don't have to deal with stairs?
Does it make sense to plan for any limited mobility in the future? Should we include curbless showers, grab bars, comfort height toilets, or wider doorways for wheelchairs in the design?
How are we going to pay for this in-law suite? Cash? Refinance? Home equity line of credit?
When should we list Mom and Dad's house for sale? When do we expect that to sell? How do the proceeds of the sale of that house play into this planning?
Types of In-Law Suites
Project by Salt Marsh Contracting
After discussing the questions above, you should have a better idea of your budget and preferences.  With those in mind, you can determine which kind of in-law suite would work best for your family. There are three main types of in-laws suites: suites within the existing home, an attached addition and a detached addition. The layout and number of rooms in your suite will depend on which type of suite you choose.
For suites within an existing home, you are working with what you've got.  It's also the easiest on the budget. Whether you use an unfinished basement, a garage, or even an underused living and dining room, this type of home remodel makes the most of what you have. The layout could be as simple as a bedroom and a bathroom, or a small in-law quarters in the basement. 
An attached addition is a more involved home remodel, depending on your budget and space to build. As it is completely new to the home, an in-law addition, however, gives you more options with your space and layout. It could also give both you and your parents more privacy.
A detached addition offers complete privacy as it is basically a small guest house. It has at least one bedroom, a bathroom, kitchen and dining, living room and sometimes separate laundry.  (For more incredible in-laws suites, check out this post.)
Zoning Laws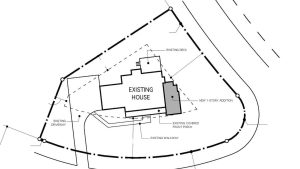 While it would be nice to build as you please on your property, we all have to follow zoning laws. Zoning and land use laws set the standards for what can be built on a property and how it can be built, both inside the home and outside the home. To be sure that your home addition complies with these standards, you must apply for a zoning permit with your city.
Each city sets its zoning codes, so your friend in Downingtown may be able to do something slightly different from what you can do in Glen Mills. For instance, some zoning codes allow for in-law suites, but do not allow the in-law suites to have their own kitchens.
Zoning laws designate your property's yard setbacks, building coverage and impervious coverage. Yard setbacks determine how far off your property line you can build; building coverage determines what percentage of your property can be covered with a building; and impervious coverage is how much of your property can be covered with not only a building, but also non-absorbable areas such as driveways, walkways, porches, decks (in some cases), and pools.
All of these limitations affect the size of an in-law suite as well as how its used. For example, depending on the size of your property, you may not be able to include a private entrance to a suite because of restrictions on impervious coverage.  Of course you as the homeowner, may not be aware of all of these restrictions, so you should work with a contractor who is well-versed in zoning codes and how to work with cities to obtain the appropriate permits. In the meantime, simply be aware that you may have to alter your dream suite to meet the city's codes.
Sewer/Septic Systems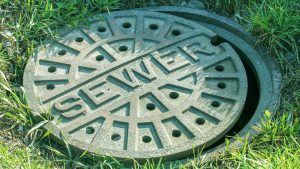 Also, on the list of things that you need to be aware of: your sewer/septic system. Not that you want to the think about your sewer/septic system, but in this case, if you don't, your plans for a new addition could get backed up, so to speak. The properties in our area of Chester County Pennsylvania are a mix of public sewer and on-site septic systems. If your home is connected to the public sewer, you should be able to build an addition relatively easily. Adding an en suite will not put extra strain on the public sewer system.
If your home uses an on-site septic system, building an addition is not as straightforward. As permitted by county and local environmental offices, your on-site septic system is sized based on estimated daily usage, and this generally is calculated based on the number of bedrooms in your home. If you are adding an in-law suite to your four-bedroom home, you are adding a fifth bedroom. Adding that fifth bedroom renders your septic system "undersized." 
There are a couple of ways to deal with this issue. The first is to replace your current septic system to accommodate the additional bedroom.  (A septic company can help with this at a cost of $10k – $40k.)
The second option is to re-purpose one of the other bedrooms. Let's say you have four bedrooms upstairs; you might consider turning one into a home office, laundry room or media room. This means that bedroom is no longer that room's primary purpose. This could allow you to maintain your home's four-bedroom status, eliminating the need for a costly new septic system. 
For official confirmation, however, a letter may be required from your county or municipality certifying that you are maintaining four-bedroom status and not adding a bedroom. Instead, you are adding one bedroom and removing another. While this second option keeps the remodeling process simpler in the short-term, the size of your on-site septic system is an issue that could resurface upon selling your home.
Architectural Design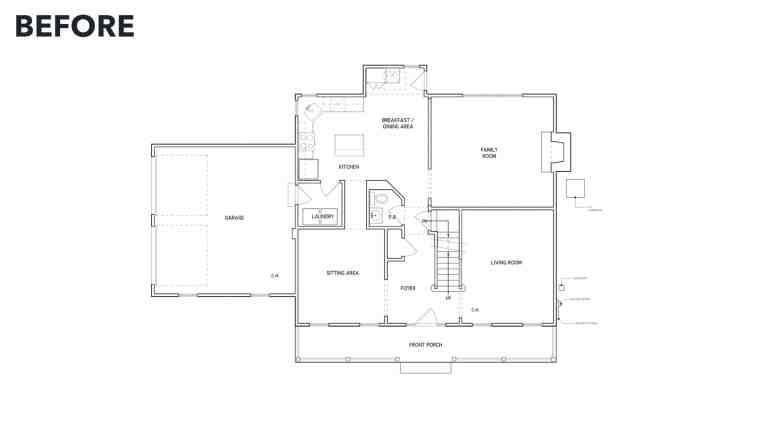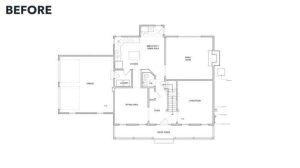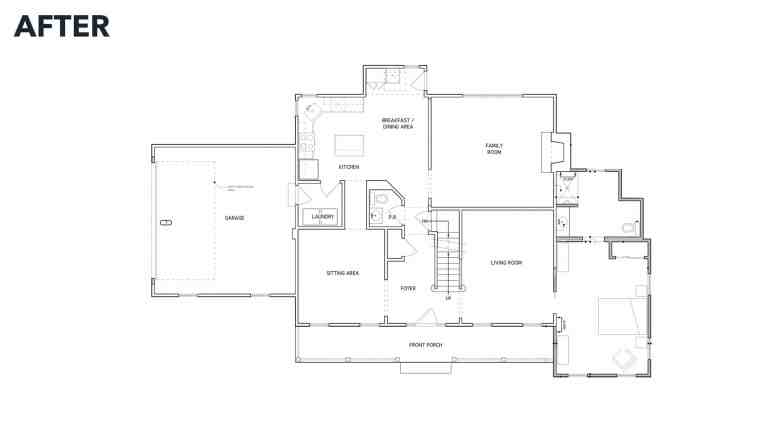 The primary focus for homeowners who are building a home addition is typically the interior.  It's where we spend most of our time. That's why we pore over floor choices, tiles and paint colors. But, and we can't emphasize this enough, don't forget the outside! 
The goal in any home addition, including in-law suite additions, is that the new space blends seamlessly with the existing house. You don't want the addition to look out of place on your home. In fact, a poorly designed addition can adversely affect your home's curb appeal and value. 
Make sure the architectural style matches, complements or even enhances the look of the main home. This is so important! (Check out this post on creating seamless home additions.) This is not an area you want to skimp on. The design will be the most important part of the project, and if it is not done correctly you could end up with buyer's remorse. That's ok with new shoes, not so much with a new home addition. Make sure to work with a contractor who understands the importance of creating a cohesive look between your existing home and the addition, both on the interior and exterior.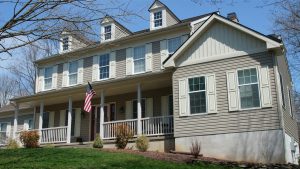 Project by Cocoon
This in-law suite addition perfectly exemplifies a seamless addition. By using the same exterior materials, following the pitch of the roof and mirroring the architectural design of the original home, this addition looks as if it was always there.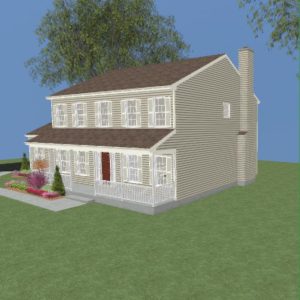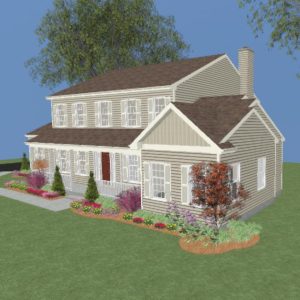 Finally, you will need to see the design before you pull the trigger on it. Our Chester County-based remodeling company, Cocoon, not only helps our local clients with the design and blueprints, but also creates a 3D virtual model to help our clients see and approve the designs. We have found that the 3D modeling helps most people make better-informed decisions when it comes to important projects like these. For more on our design process, check out this video.
Access, Privacy and Independence in Design
Moving elderly parents out of their home can pose challenges for you and them. By creating a space that is conducive to privacy and independence, for both you and your in-laws, you can ensure a smoother transition into this new living arrangement. You can be with each other when you crave company and step away when you need some solitude. 
Of course, you'll include a separate bedroom and likely a private bath, but you can do more. Below are a few design elements that you can consider when planning your perfect in-law suite. While these features may seem like a minor part of a major project, they could make caring for your parents much more comfortable.
Separate Entry
It seems obvious and easy enough, but not every in-law suite provides separate entry. However, this small design change could make a big difference in how your new roommates use this new addition. A separate outside entrance enables your parents or in-laws to come and go as they please, just as they've done for years. It allows their guests to come and go without disruption to the rest of the home, and your parents or in-laws can even get food delivered straight to their door. It transforms an in-law suite into an in-law apartment.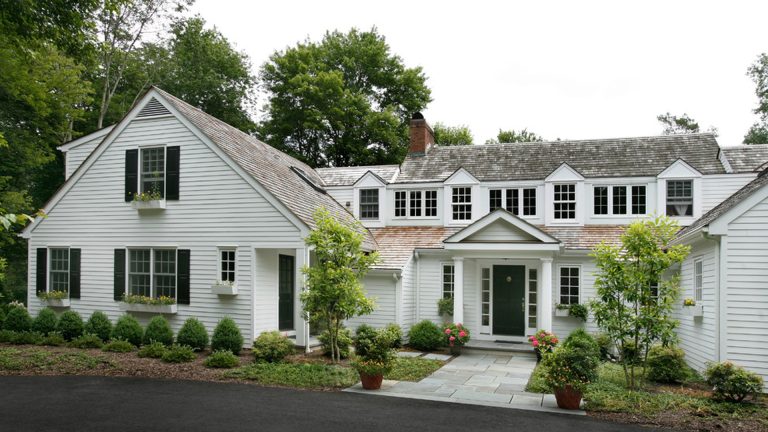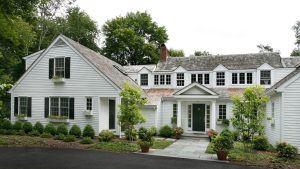 Project by Lasley Brahaney Architecture + Construction
This generous in-law addition afforded the homeowners space for a separate entrance, completely private from the main entrance.
Kitchen
Granted, building a kitchen rarely feels like a minor project, however, if a full kitchen isn't in the cards, you can build a simple, kitchenette. A kitchenette typically requires less space than a full kitchen and may include some smaller appliances. Either a kitchen or kitchenette allows your parents or in-laws to cook for themselves more often without feeling like they are taking over the "main" kitchen. If you have the ability to include a kitchen or kitchenette into your project, consider doing it. Plus, it is always nice when hosting large holiday meals to have a second kitchen close by!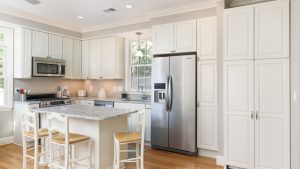 Project by Thomas Custom Builders
Project by Tracy Tesmer Design/Remodeling
Pictured left is a complete kitchen in an in-law suite. On the right is a more compact kitchen, perfect for smaller suites. Notice the design incorporates a slim 18-inch dishwasher.
Separate Laundry
While they likely won't need a full laundry room, or even full-sized washer and dryer, a compact stackable washer and dryer is easy to incorporate in the design. It can be a small closet or even tucked away within kitchen cabinets or under countertops. It allows for, not only independence, but convenience. It's a small amenity that could make the space feel that much more like their own home.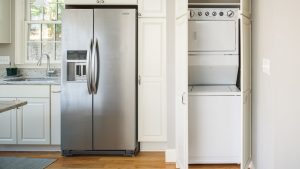 Project by Thomas Custom Builders
Included in the full kitchen above is a laundry closet. Talk about an efficient use of space!
With features like these incorporated in to your in-law suite, both you and your in-laws have the best of both worlds. You have all of the benefits of living under one roof without feeling as though you are squeezed in under one roof.
Climate and Comfort
Are your parents or in-laws covered in clothes from wrist to ankle even in June? If so, you should consider a separate heating and cooling system for the in-law suite. It seems easier, of course, to tap into your home's existing HVAC system. Don't make this mistake. If you share the HVAC system and you like the thermostat at 70 degrees, but your in-laws like it a little warmer at 73 degrees, you could be bound for a few, small battles.
Most of the time, a small, dedicated system can be designed to heat and cool your in-law suite. It allows your in-laws to set their own thermostat and, more importantly, it keeps the peace. While there are many types of systems, the most popular are a traditional forced air system or a mini-split system. 
Mini-split systems tend to be the most energy efficient and cost-effective way to maintain comfortable temps in an in-law suite. They provide the same level of comfort as a large system in smaller components, and you do not have to spend money on installing ductwork. They can be mounted to the wall, as in the picture below, installed within the ceiling, or simply sit on the floor.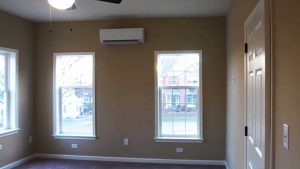 Project by Cocoon
In-Law Suite: Beginning to End
Wondering how long it takes until your mother-in-law suite or father-in-law suite is complete? As you can imagine, the timing depends on the size and complexity of the project. Here is a little breakdown to help you understand how long the process usually takes from beginning to end.
Design Phase
It generally takes 2 to 3 months to work through the architectural details and options for your project and to hone in on a final cost for the renovations.
Permit Phase
Typically, this takes 3 to 4 weeks. A lot of this time is spent waiting on the township to review and approve the plans. You can make good use of that waiting time by selecting the interior finishes of the space. Cabinets, flooring, plumbing fixtures and more can be selected and ordered while you wait for applications to be reviewed.
Construction Phase
The work itself can take anywhere from 2 to 6 months depending on the complexity and size of the project. Most fall somewhere in the middle at about 3 to 4 months. 
All in all, you can count on about 6 to 8 months from when you start discussions with your designer until your in-laws have moved in.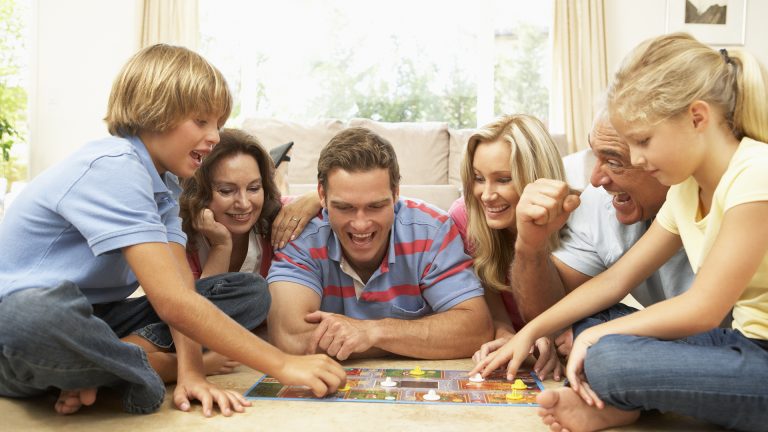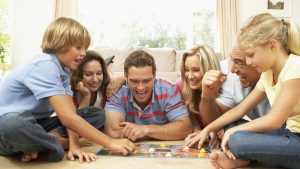 Welcome Home
From septic systems to HVAC systems, from permits to privacy, there is a lot to consider when planning an in-law suite. As you review all of your options, just remember that what is most important is that everyone feels at home in this new living arrangement. If you and your in-laws make choices with that in mind, everyone will welcome moving day.
This is an image round up post featuring work from various sources. If you do not want your work featured on our blog, please contact us at [email protected]. Thank you!